Car Dealership Domination 2.0
The Shortcut To A 6 Figure Online Agency By Profiting From Hidden Multibillion Dollar Niche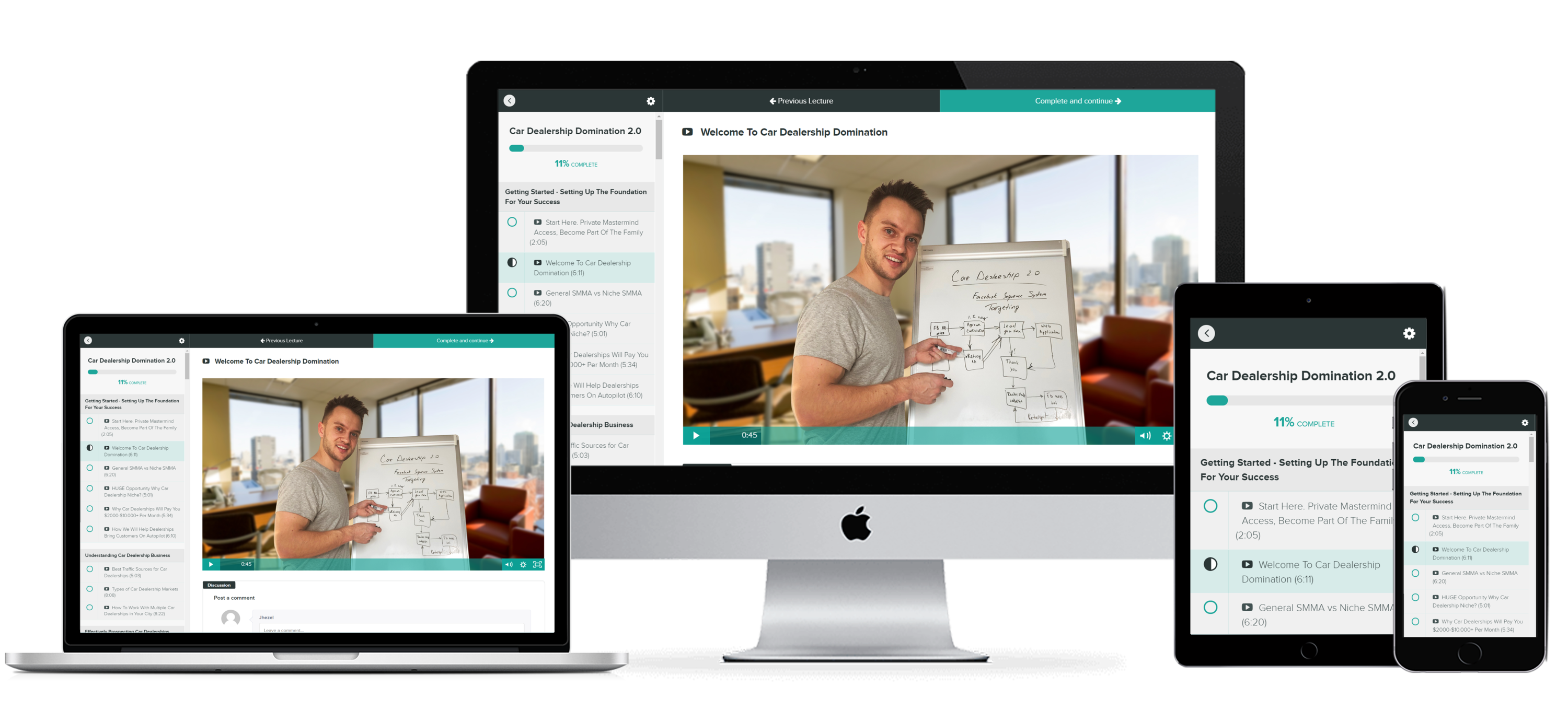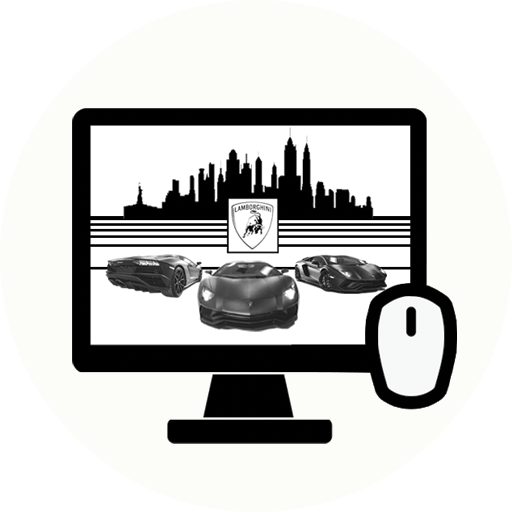 Proven Process
We have taken the guesswork out of starting your social media marketing agency. All you have to do is follow the steps and take action. We have this so systemized, people have considered CDD 2.0 to be like buying a franchise.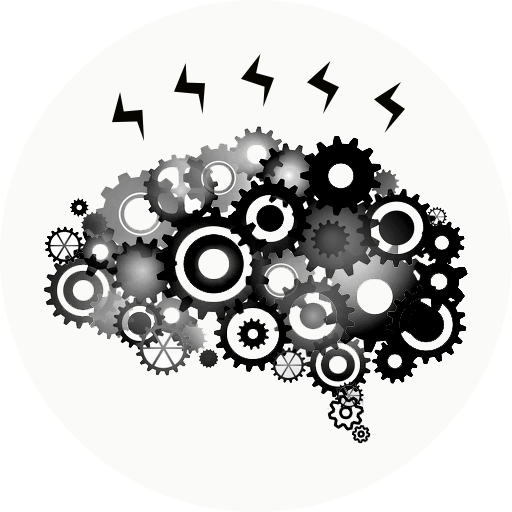 Rewires Your Brain for Success
Most people don't realize success is not possible being the same person they are now. That's why most fail. In CDD 2.0, I'll show you how to rewire your brain for success, expand your mindset and become a new you, highly capable of success.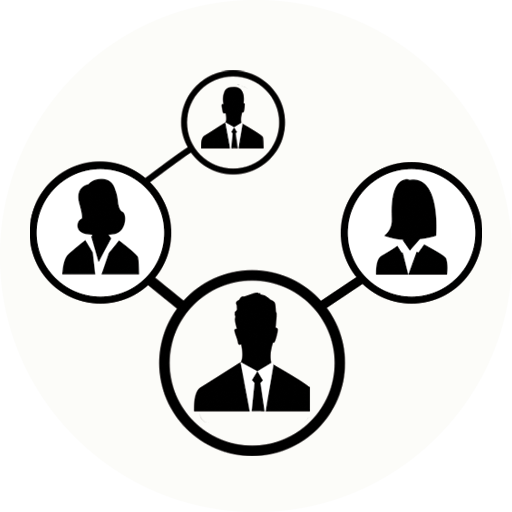 Community of Like-Minded People
It's hard to change when you're surrounded by the same old people. When you surround yourself with successful people, you naturally work to get on their level. All of us will build you up, and we are all on this journey with you.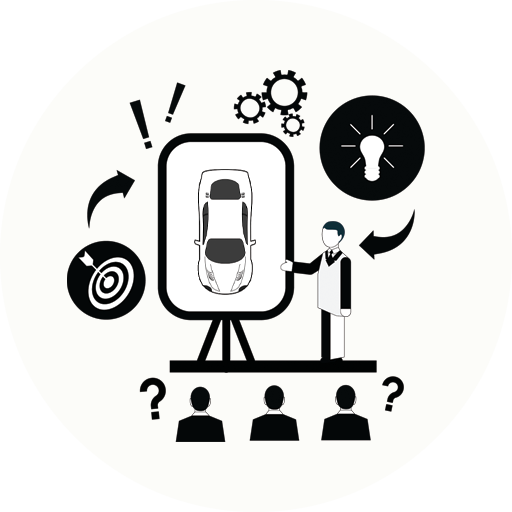 Expert Mentorship
It's normally impossible for the average person to afford expert mentorship. CDD 2.0 changes that. We have weekly live group consulting calls and 24/7/365 access to me and my team of experts on Facebook and email.

When You Join Car Dealership Domination 2.0, You Get Full & Immediate Access To: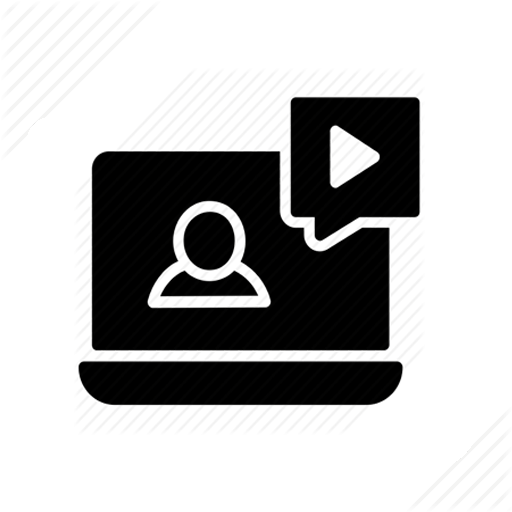 30+ Hours of Step By Step Training: ($2,997 Value)
Car Dealership Domination 2.0 is the fastest way to start a Social Media Marketing Agency in the world's most profitable niche. The only thing you have to do is put in the WORK. This is not your typical "course". We provide you with everything you need to be successful . Over the span of 30+ hours, I've got training that covers EVERY aspect of building an agency.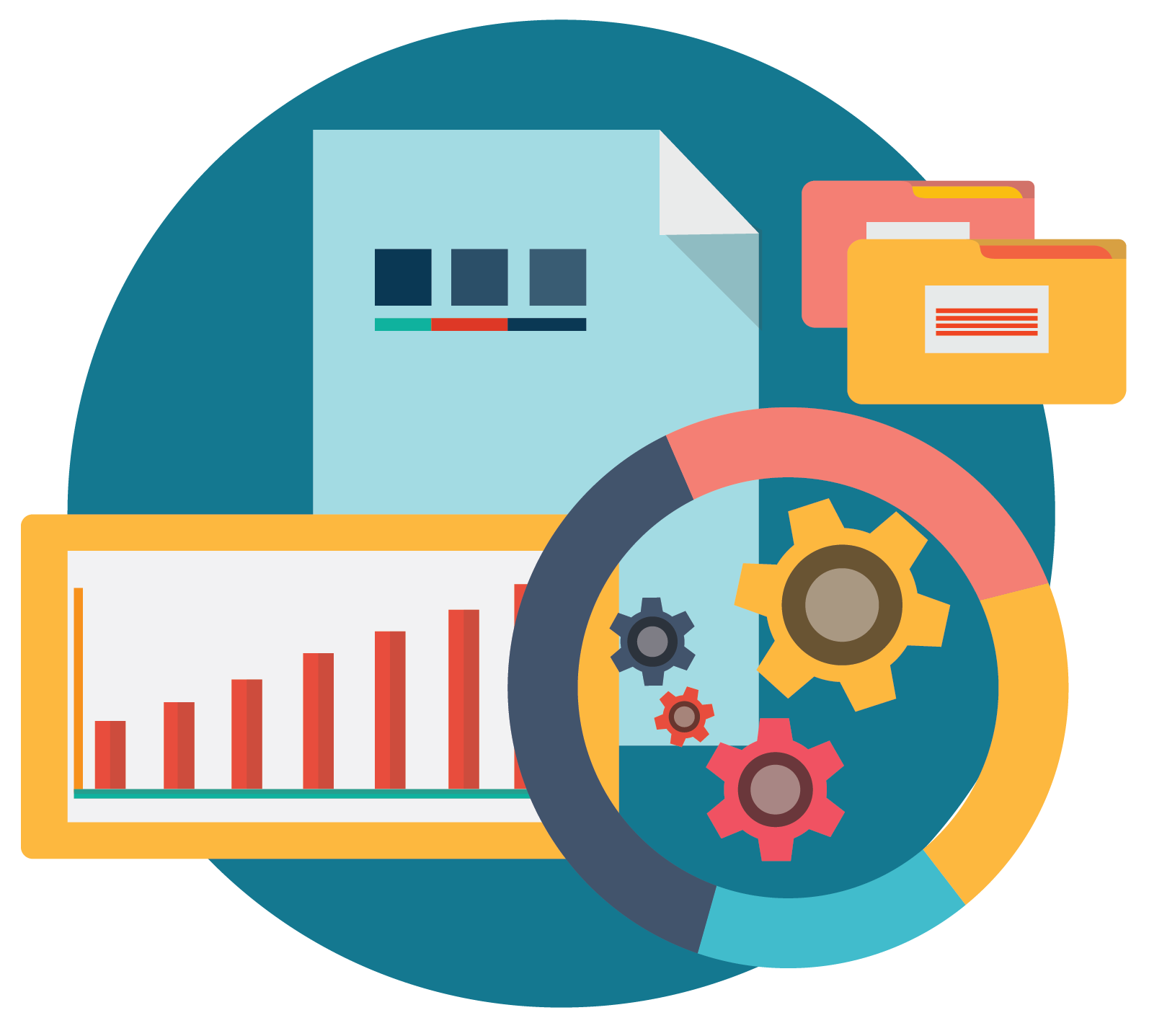 All My Systems, Funnels, Templates, Scripts and more:
($2,997 Value)
All My Sales Scripts

60 Day Challenge Client Acquisition Planner

20+ Facebook Ads Templates

Automated Lead Integration To Your Clients CRM

10+ Automotive Lead Generation Funnels

Automated Follow-Up Text Drip Campaigns

Car Sales Tracking System


Automotive Messenger Bot Sequences
Private Mastermind Group ($1997 Value)
Surround yourself with people that reflect who you want to become and what you want to achieve. This program it's not just a course, it's a hybrid. Connect with a fellow hustlers who are on same journey as you and gain access to a private coaching calls conducted by mentors who had made multiple 6 figures.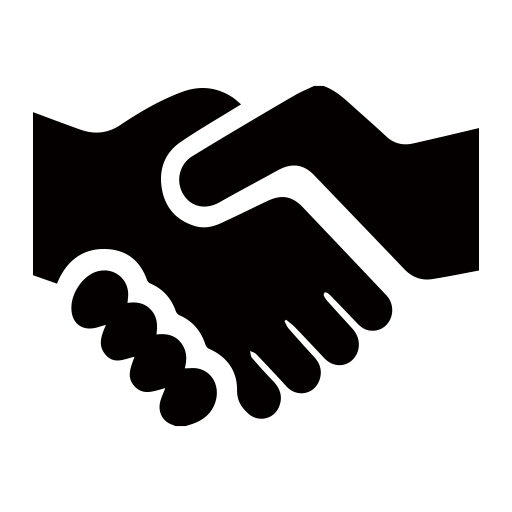 Automotive Partnerships ($1997 Value)
We established a business partnerships with multiple brands in automotive industry to help our students gain exclusive access to the necessary softwares, tools and integrations in order to provide the highest quality service for their clients and to succeed in this business.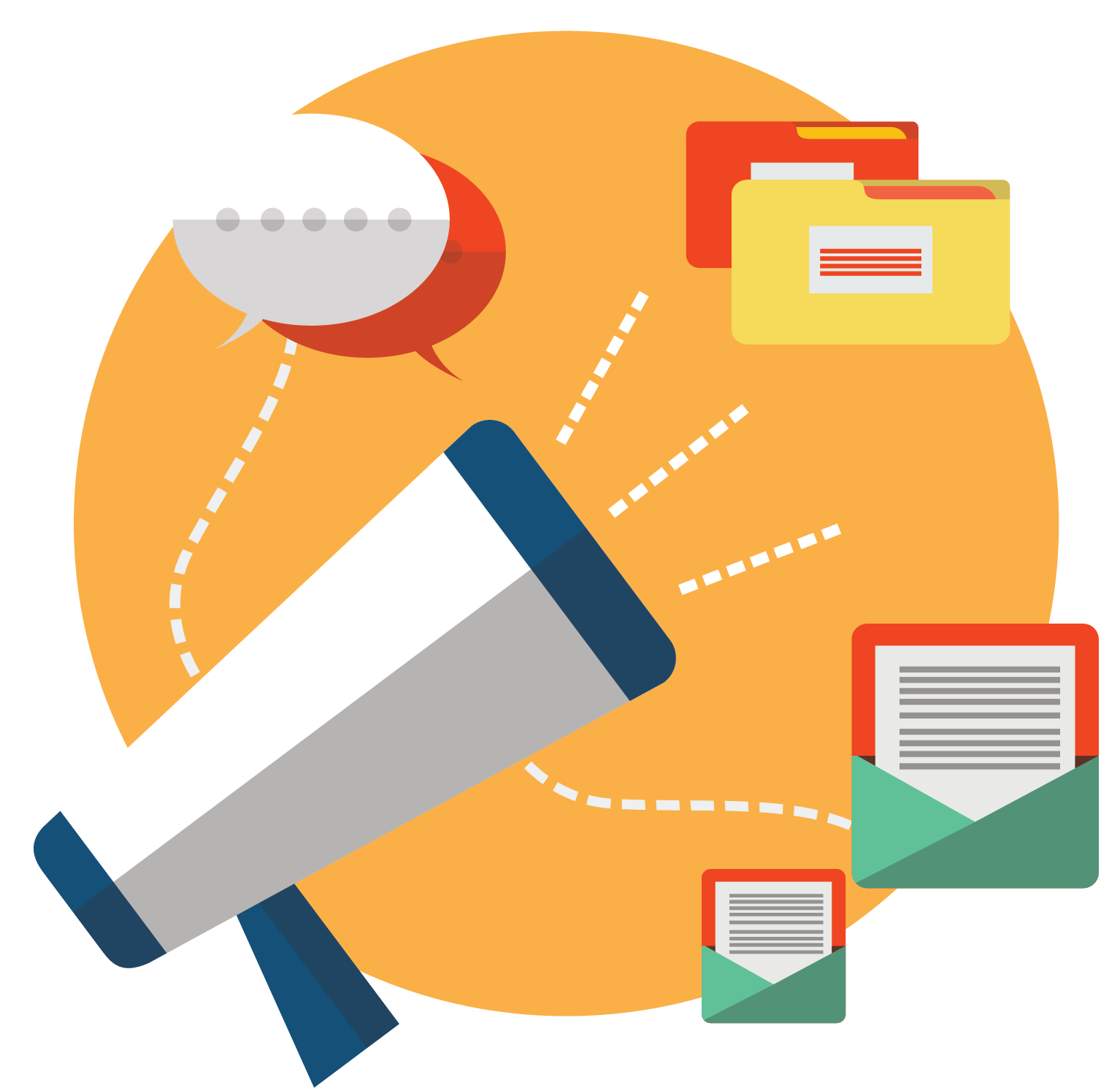 Recordings of a High Ticket Client Meeting Close & More ($1997 Value)
Watch me close $10,000+ clients and other high ticket prospects on real sales calls from start to scratch. You'll be able to see the real deal and learn how to save confidence and close clients with ease.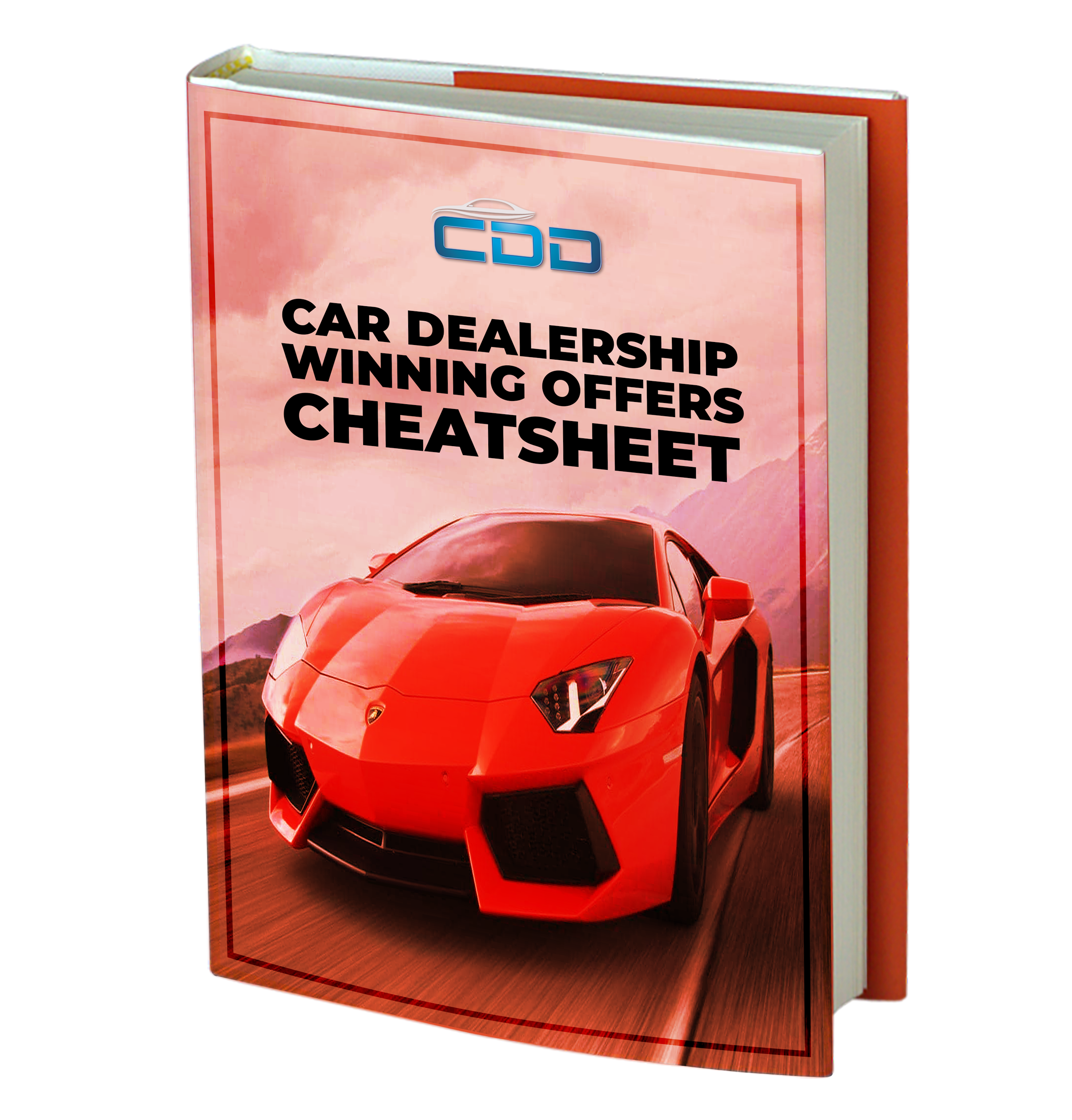 Winning Offers Cheat sheet ($997 Value)
Get a complete list of winning offers to reference when creating campaigns for franchise & independent dealerships. Tested and proven to work by dozens of students.
Here's What You'll Get
Lifetime Access to 30+ Hours Of Step By Step Training

($2997 Value)
Lifetime Access To Our Private Mastermind Group w/ Weekly Q&A Calls

($1997 Value)
All My Systems, Funnels, Scripts, Templates and more

($2997 Value)
Exclusive Access To Our Automotive Partners

($2997 Value)
Recordings Of A High Ticket Client Close & More

($1997 Value)
Winning Offers Cheat Sheet

($997 Value)
Total Value: $13,982 | Actual Price:$5400
What Would It Mean To You If...
---
While you creating a source of TRULY passive income your - online marketing agency and you could work directly with me and others who've already been where you're at, and had successfully managed to get their clients results and build a successful agency?
If so, by how much do you think your chances of succeeding would go up, considering that anytime you ever faced a new challenge or had a question, you could reach out directly to someone who's already faced that challenge or question before?
---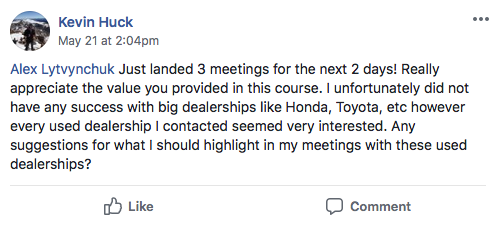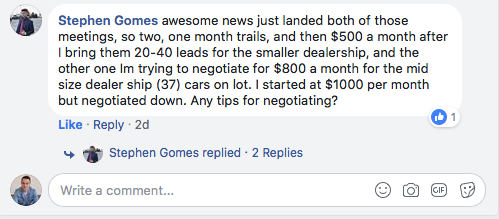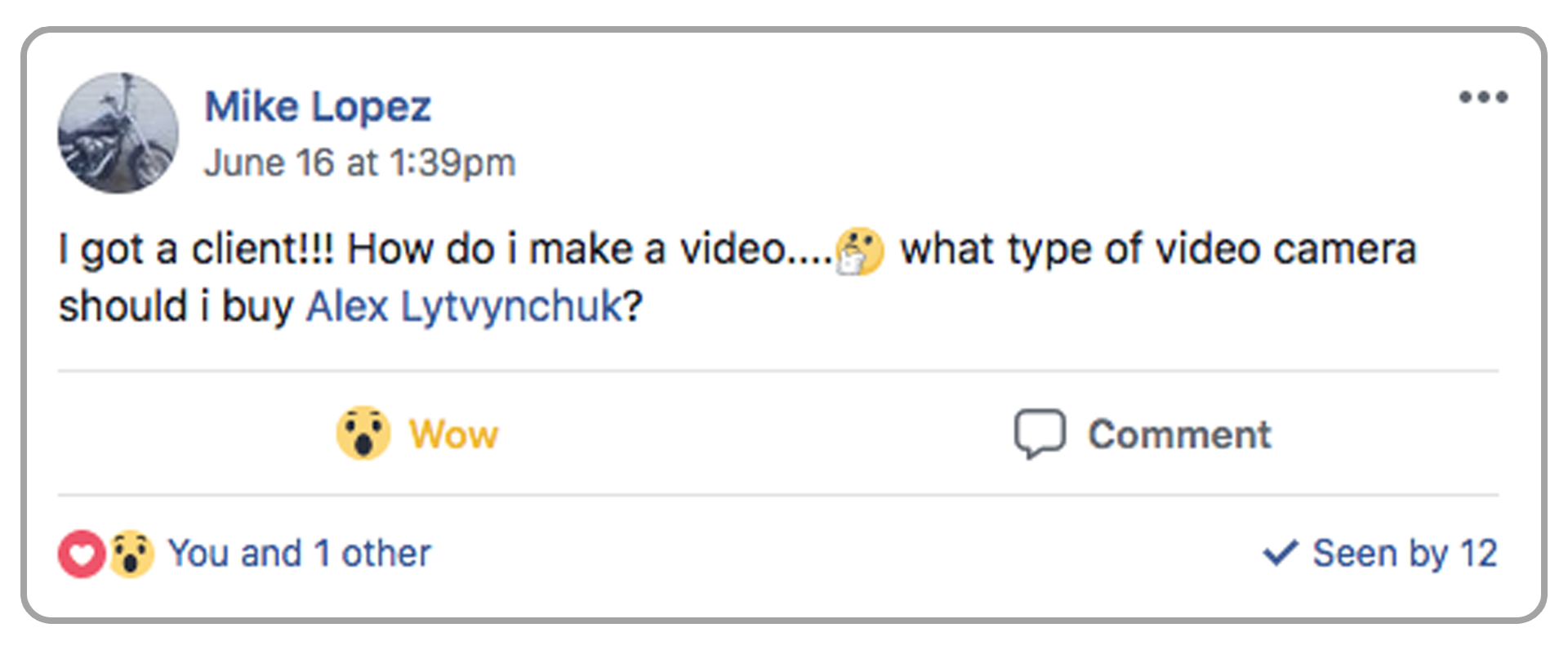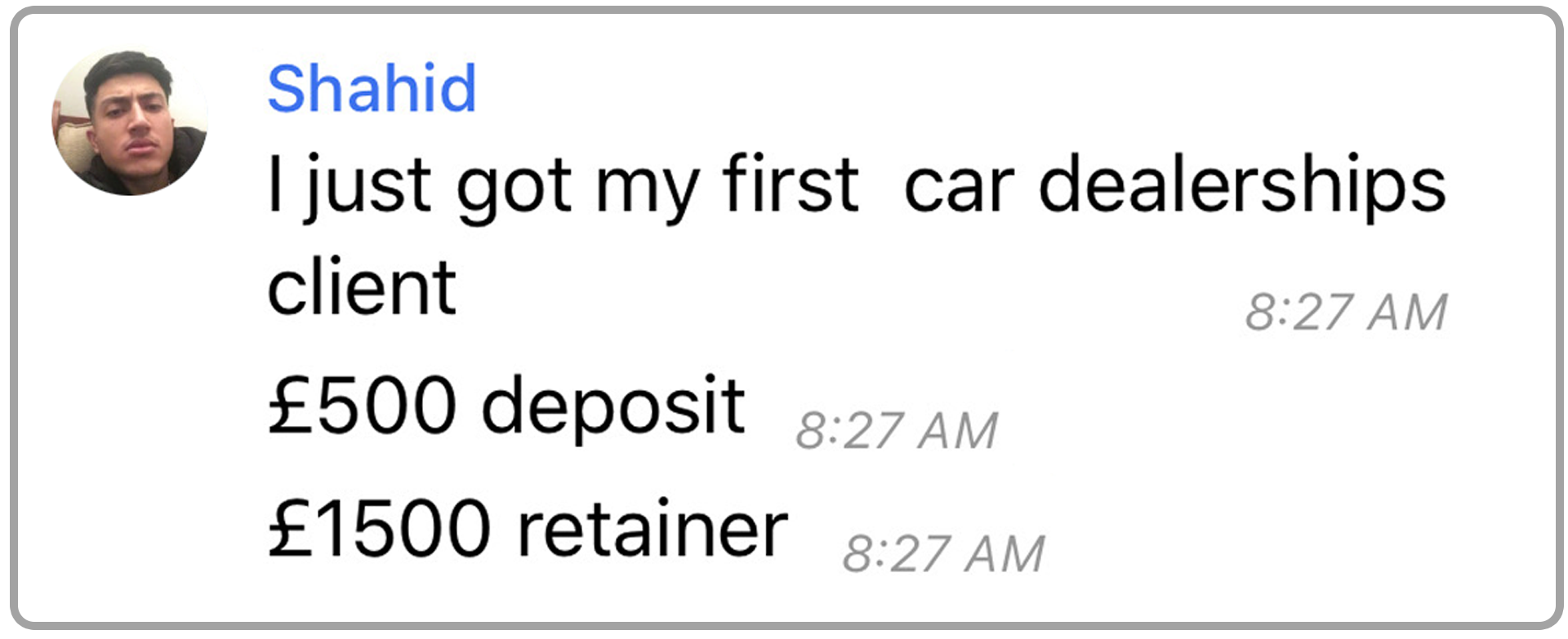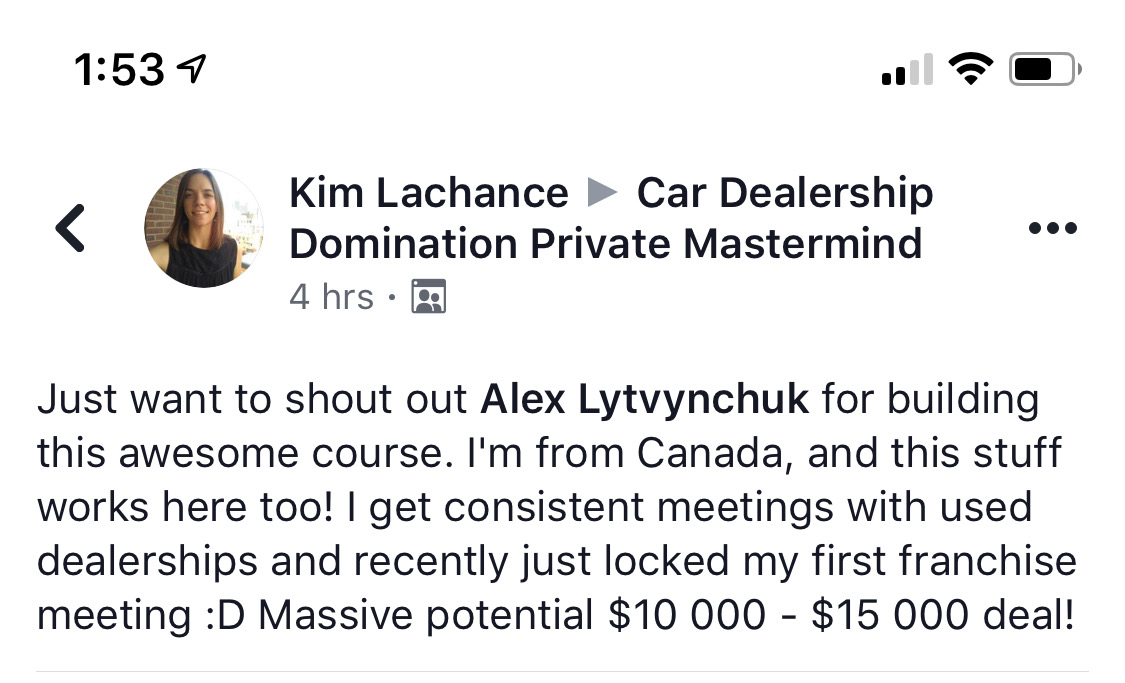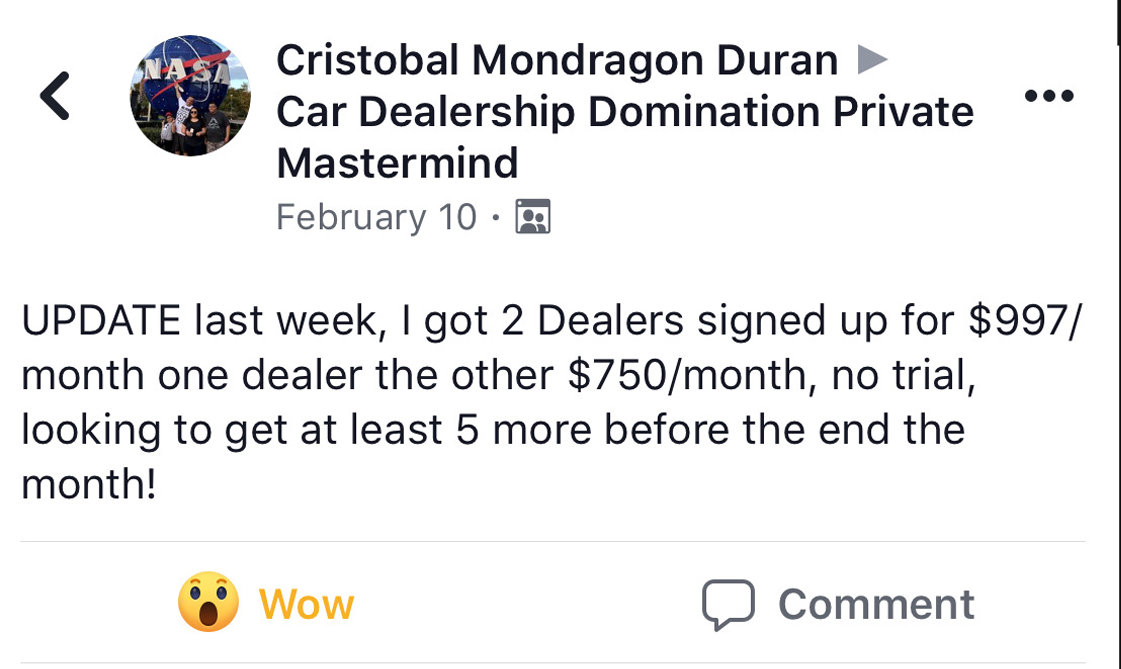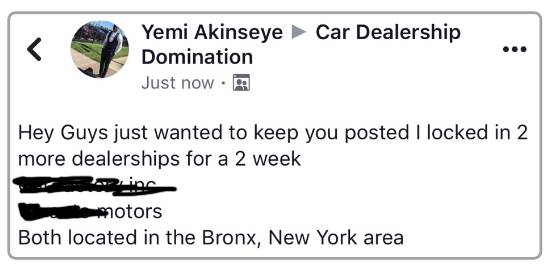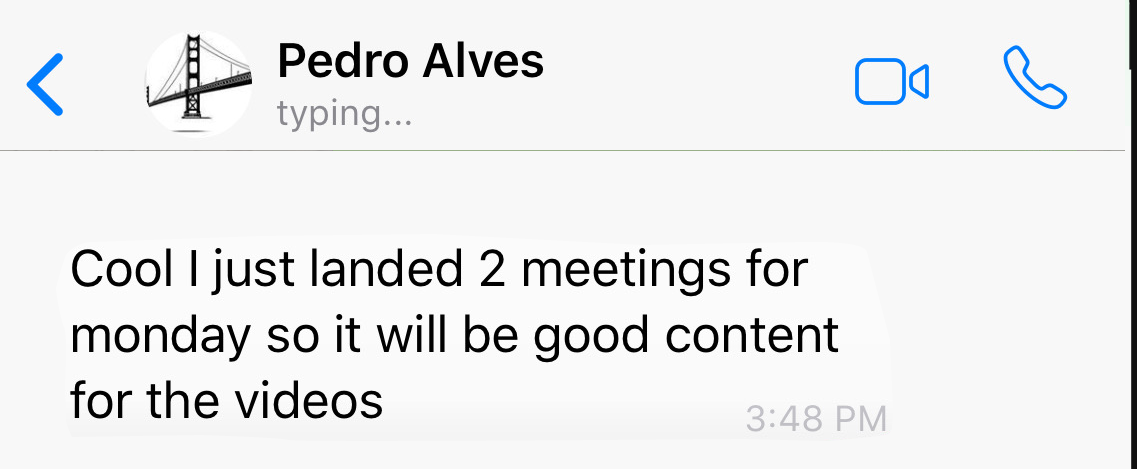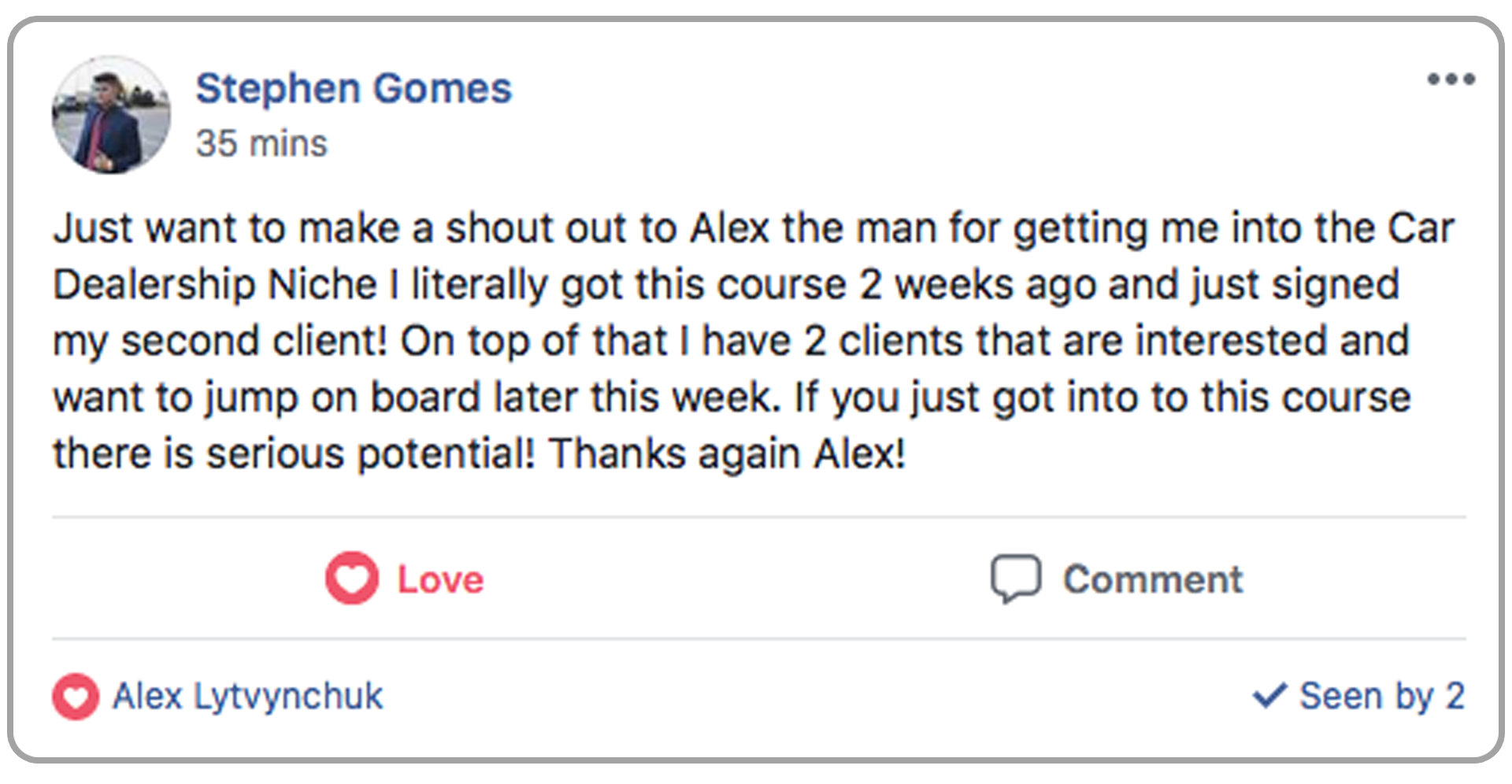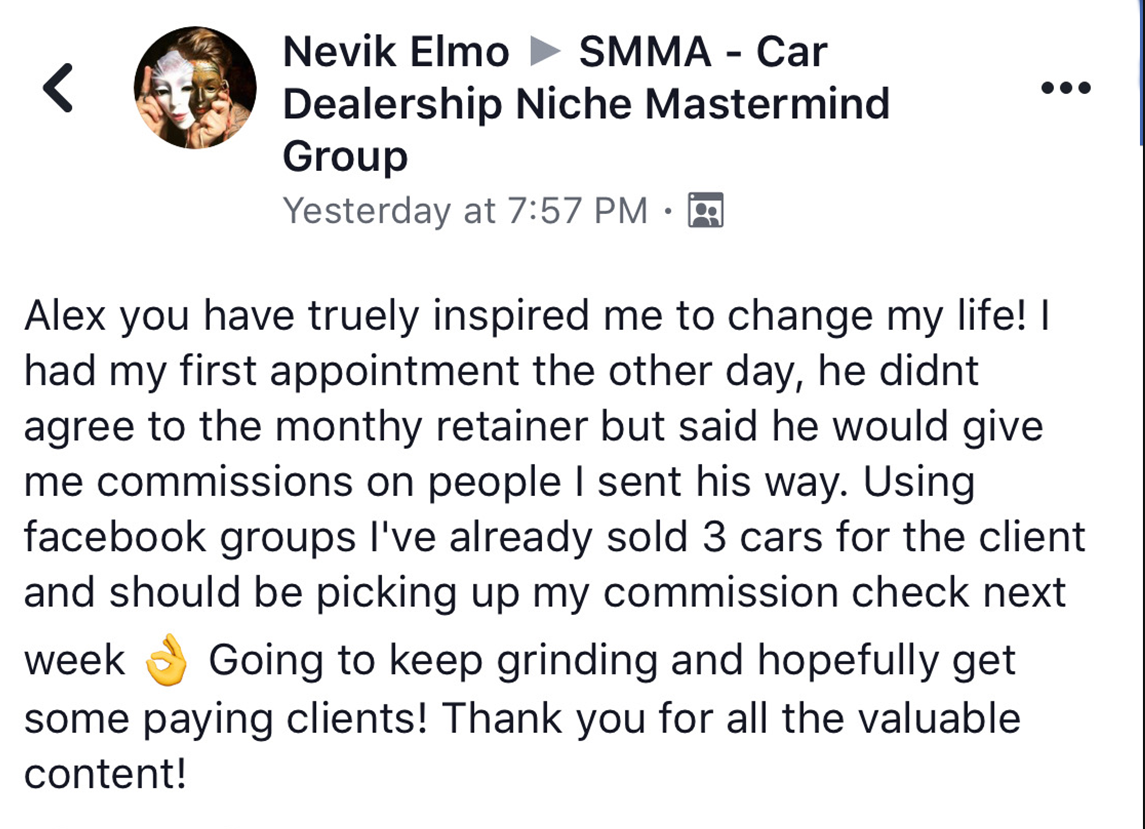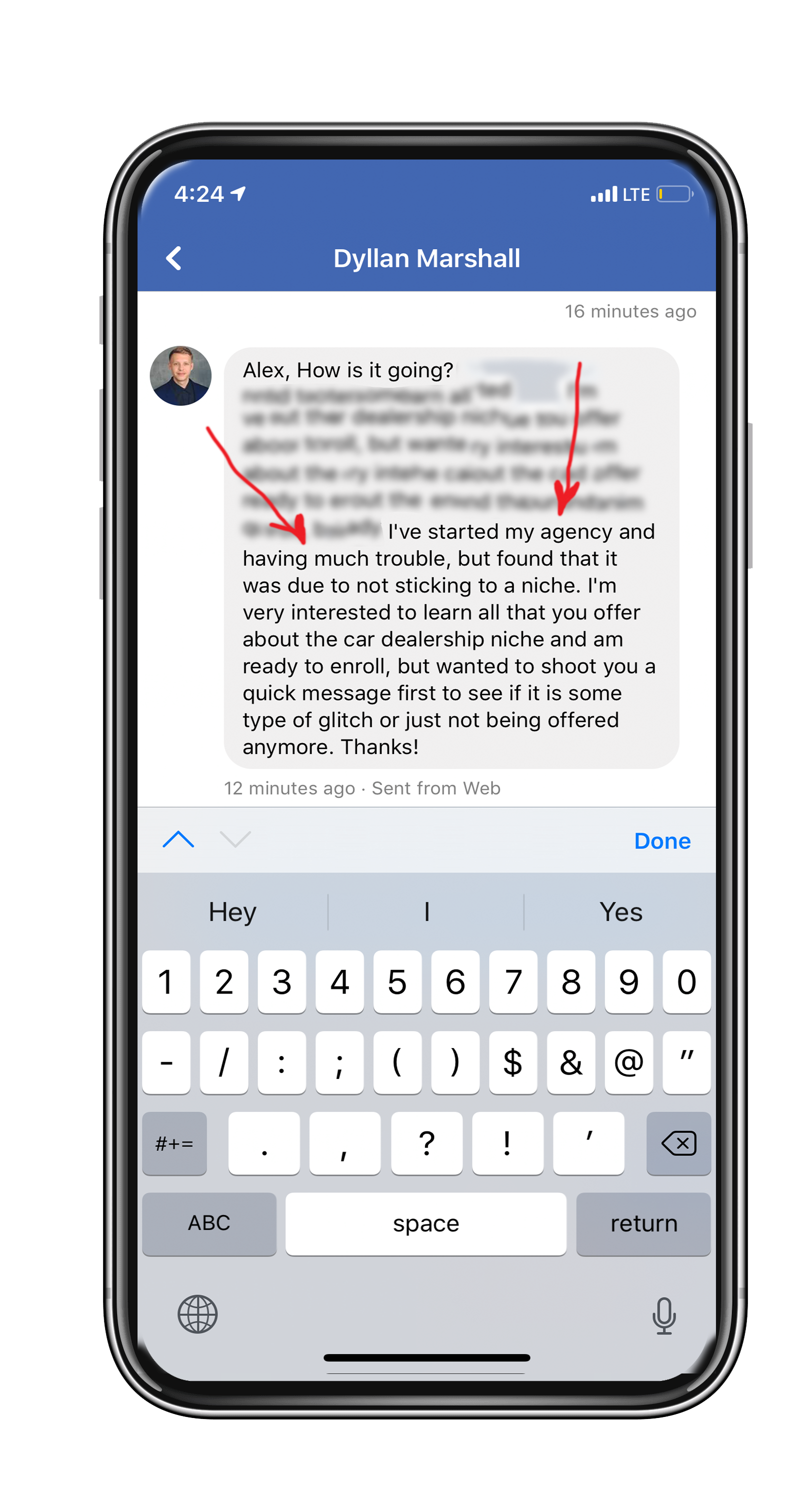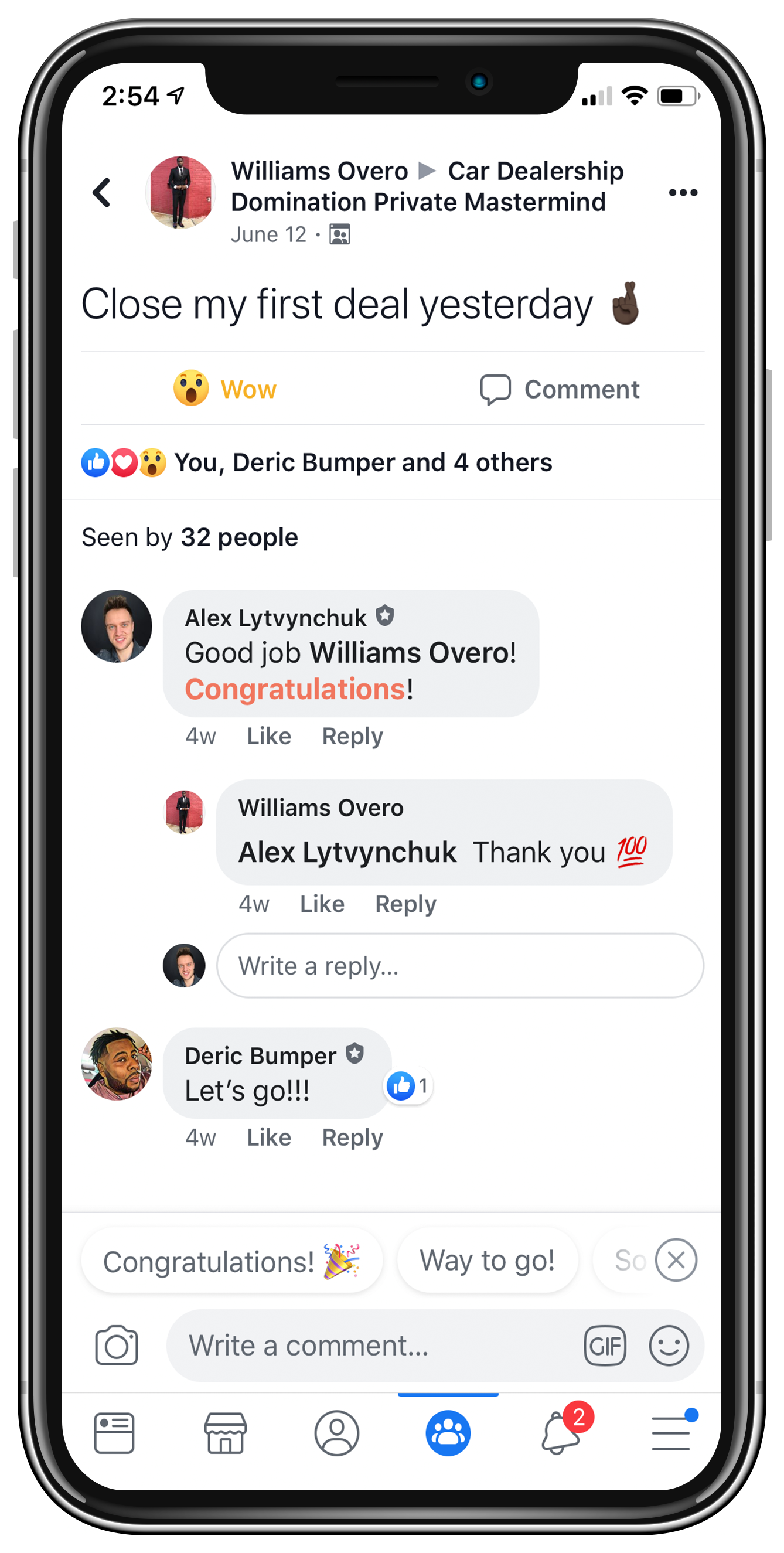 ---
Let this year be the one when you aim for success.
Don't tell yourself that this isn't possible, you can do it!
You need to make a change NOW!
---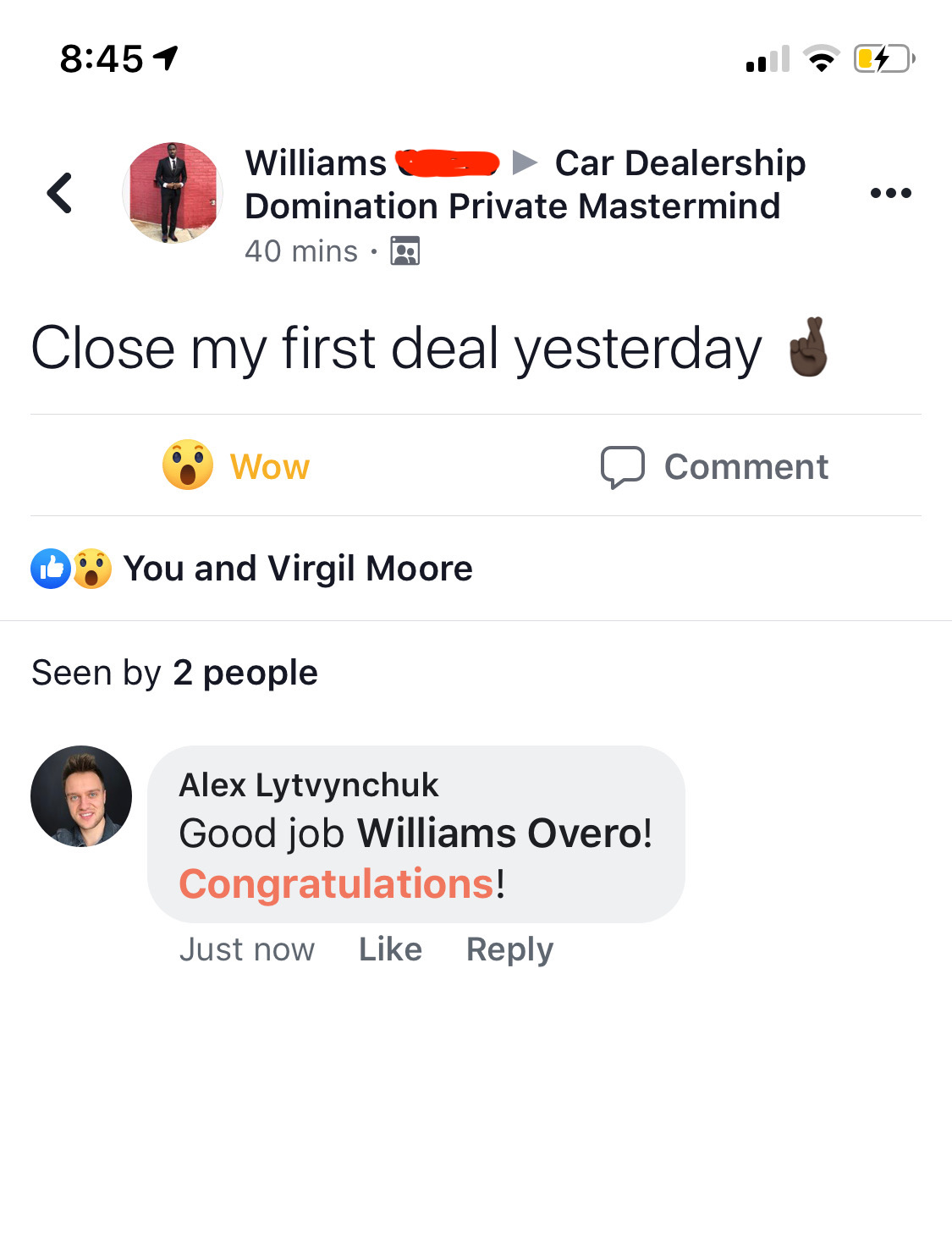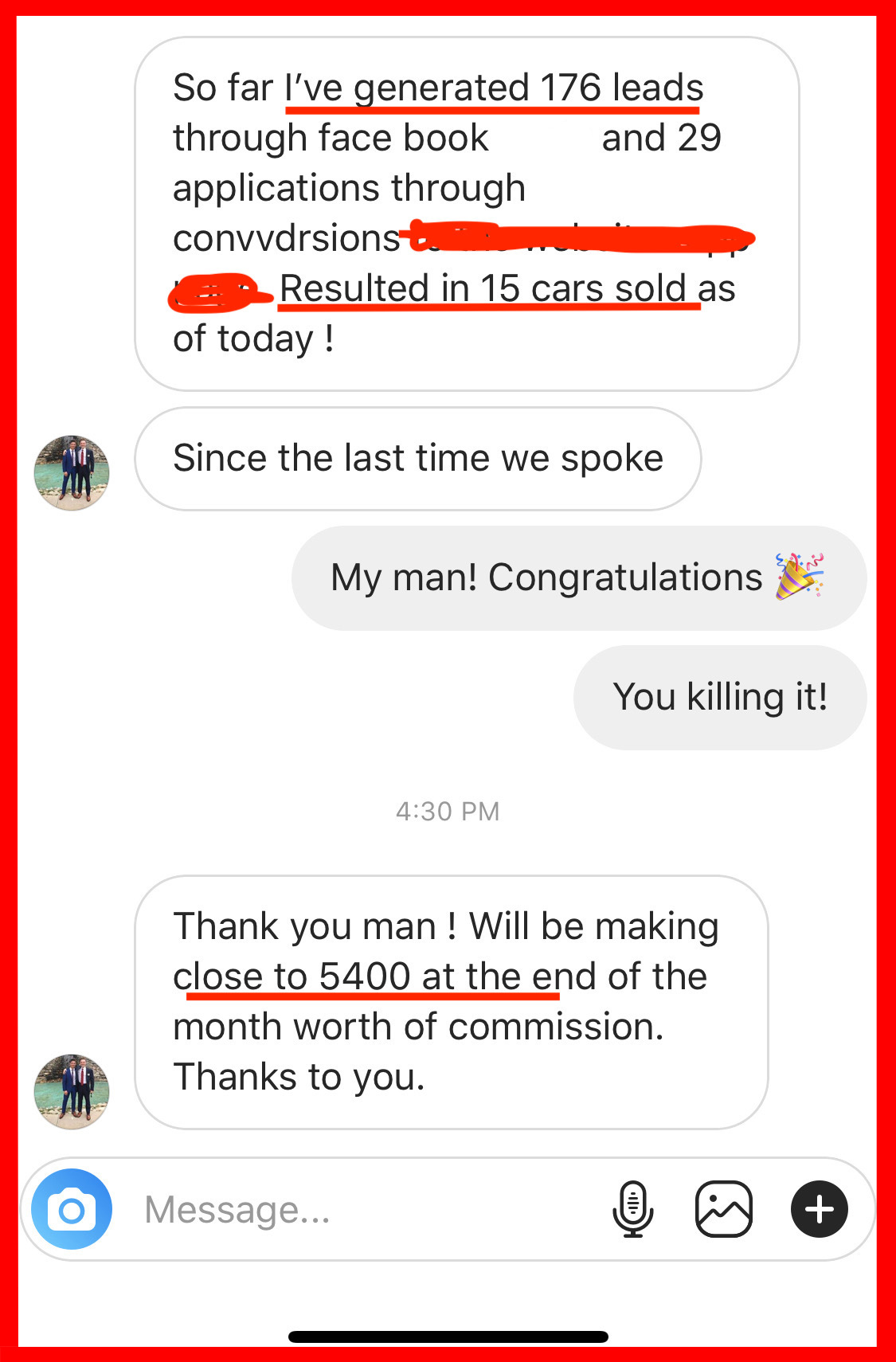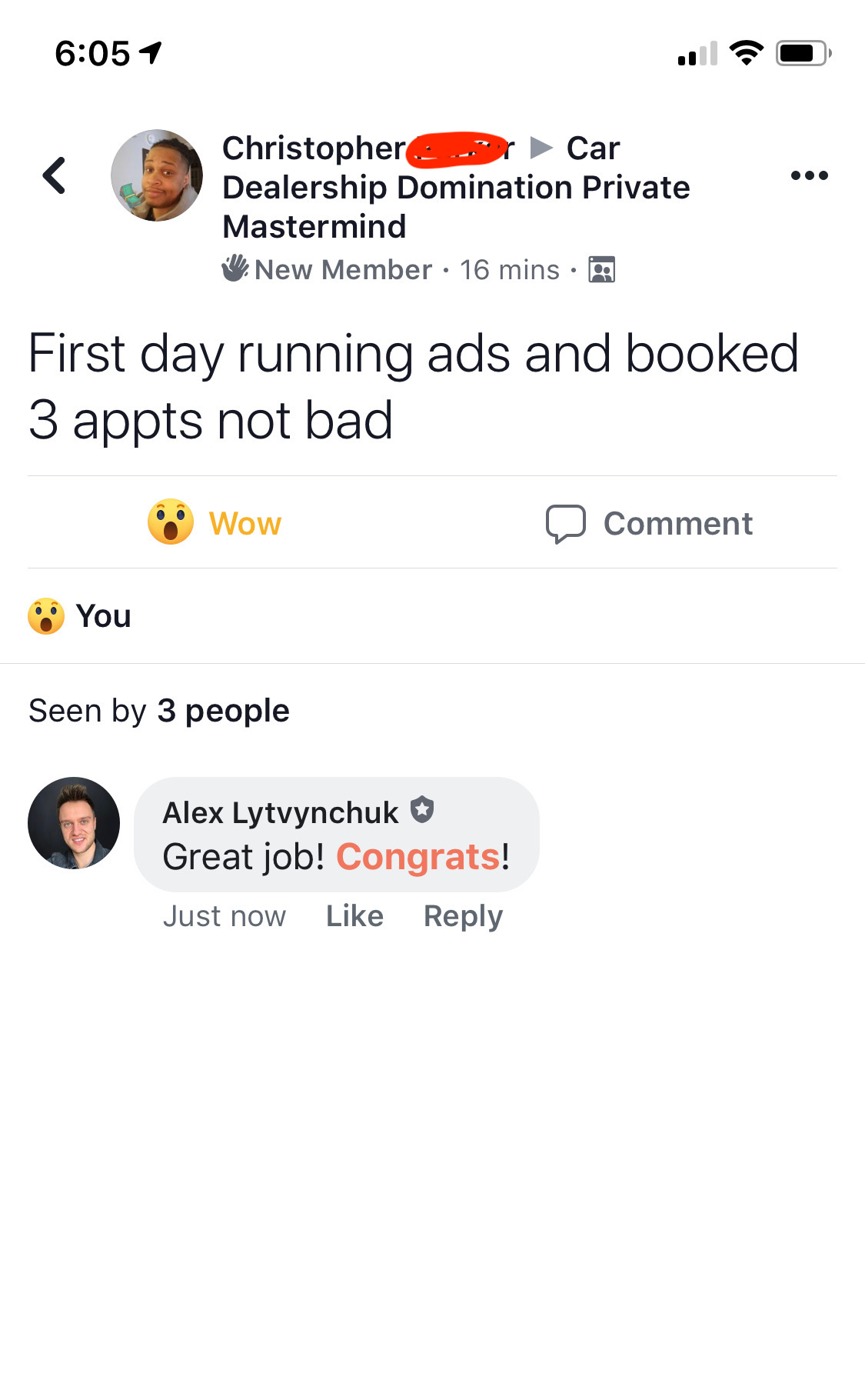 Imagine How Your Life Would Look Like If You Could...
Earn a full time income working from home. No alarm clock, no morning commutes, no more annoying boss.
Being able to spend more time with your family and friends, travel the world anywhere and anytime. As our business model has no location requirements.
Be independent financially. Not having to worry about the next bill any longer, but experiencing everything you ever wanted, and being able to give back to the community and support your family
---
With "CDD 2.0" you will learn how to get high ticket clients that will pay you $1,500 - $15,000+ every month for bringing them new customers with Facebook and Youtube ads!*
---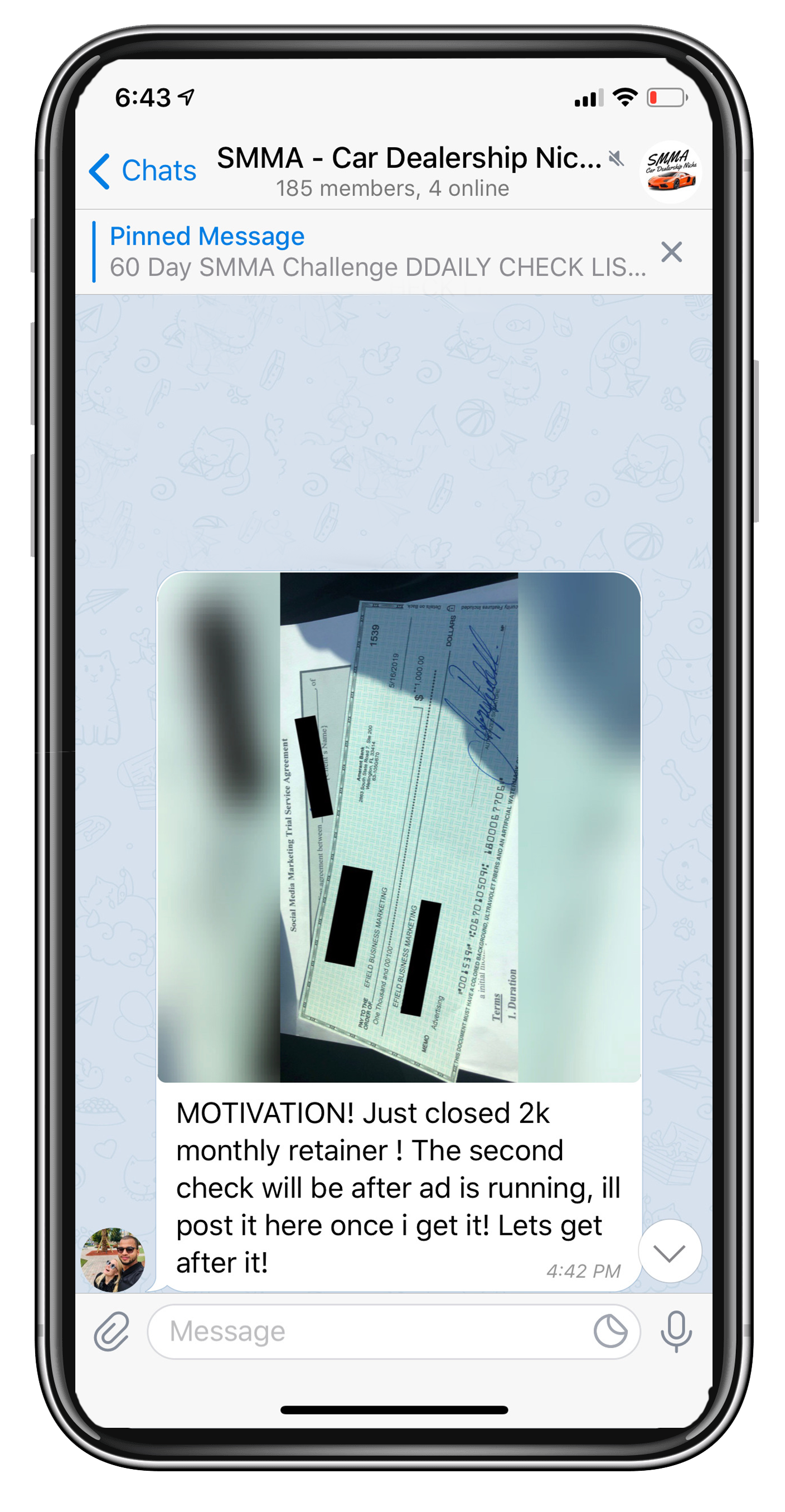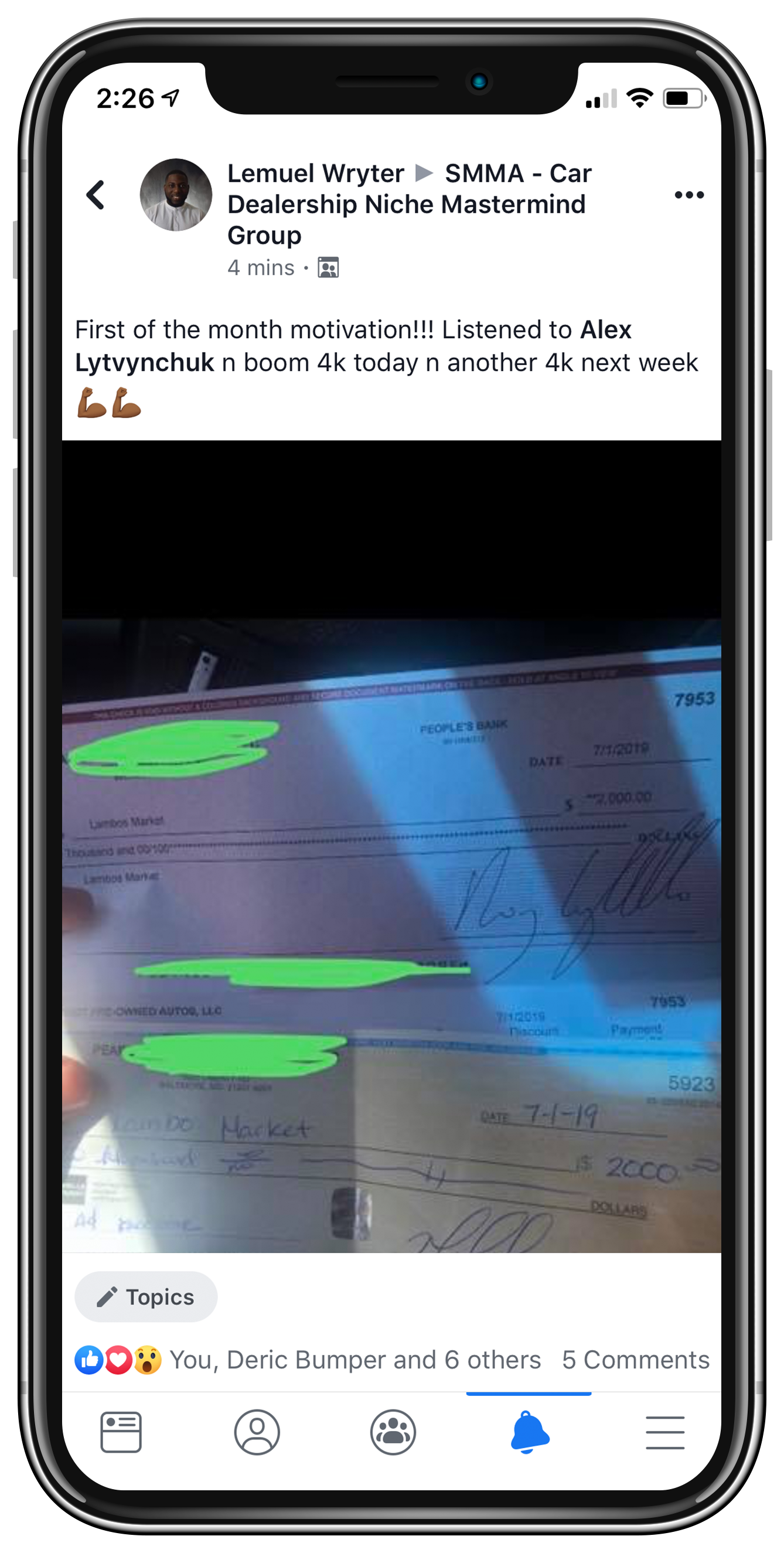 Who is This Course For?
This course is designed for anyone who's ready to take their life to the next level and is ready to put some work in. No more 9-5, no more stressing about bills.
You will be guided along this entire process while also looking over the shoulder of someone doing it right in front of you. I cover everything from getting your first paying car dealership, to delivering them results, to running profitable Facebook & Youtube advertising and eventually scaling your agency nationwide.
This Course is designed for those experienced Social Media Marketers who are looking to SCALE up their business and start getting clients high ticket clients $10,000+ franchise dealerships using secret techniques and running successful Facebook ads to bring in multiple clients on autopilot. I guarantee you won't find this type of advanced content anywhere else on the internet.
If you're a car dealer or you own a car dealership this course will teach you top online marketing tactics on how to build massive online exposure and generate leads and sales for your business.
---
Which Route Are You Going to Take?
Option #1
Take the One You Already Know, trying to put this together on your own, maybe get your first client in 6 months from now, spend your entire year testing & learning, and continue down the same path you have been on. Not to mention the thousands of dollars you will lose on refunds to your clients because you couldn't provide results. For every extra month it takes you to get a client, another client is lost... you set $2,500 per month on fire. Just because you're too stubborn to invest in yourself...
Option #2
Save Yourself the Time & Headaches, get the tools and systems to get your first high paying client THIS MONTH, Get me as your mentor, & finally be given the tools to reach a 6 figure income in No Time.**
---
Your Instructor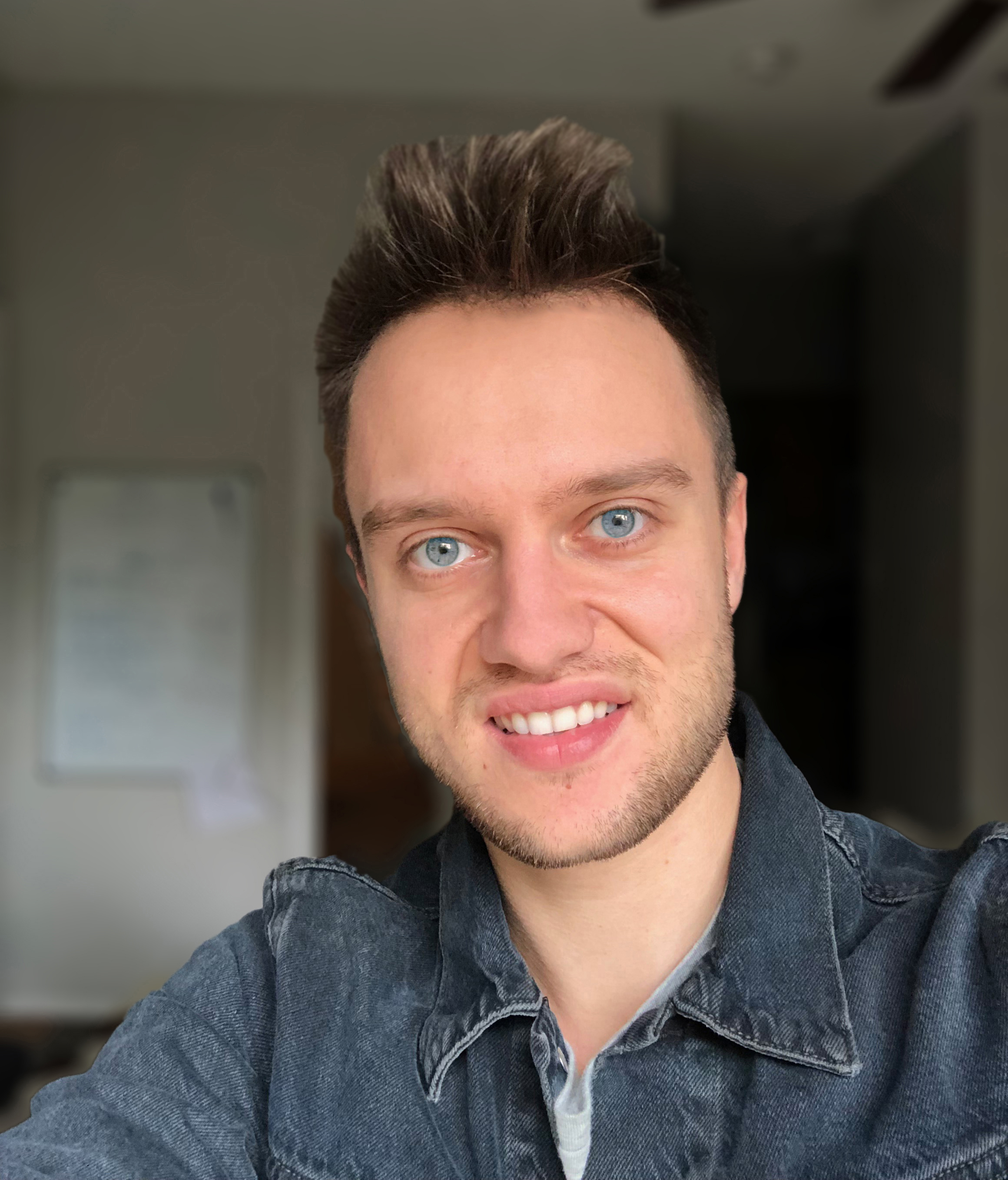 Let me humbly introduce myself, my name is Alex Lytvynchuk and I'm kind of like that epic bodybuilder from Austria when it comes to pushing my life to the limits. At the age of 23 I moved to the United States, totally broke, having $300 at my pocket and barely speaking English. My first year in the US I worked 3 jobs as a server, buss boy and cleaning restrooms in the gyms just to get by and pay my bills.
Next year I discovered online marketing and at first I was struggling to get clients because the market is oversaturated... however later I discovered a hidden dealership niche and within next 90 days I took my agency from $0 to $40,000 per month.
The key to my success was focusing on this one unsaturated and the most profitable niche. I've developed a new system to generate 6 figures in 90 days PER dealership client and how to set up for them my secret facebook and youtube ads that sells them hundreds of cars.
Enroll Today and Learn All My Systems And Strategies. I Look forward to Seeing You Inside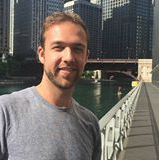 "Alex gave me incredible advice that led to me signing my first SMMA client! Aside from knowing all aspects of social media marketing at an advanced level, including how to ACTUALLY get clients results, Alex is one of the most helpful entrepreneurs I have met."
- Daniel Smilansky, Founder & CEO at Market Boost

"Excellent work!!! Alex provided everything he promised. I highly recommend his services to anyone who is looking to take advantage of the future of social media marketing. Get in now to secure your business's success for the future"
- Dean Vantassel, General Manager, RD Motors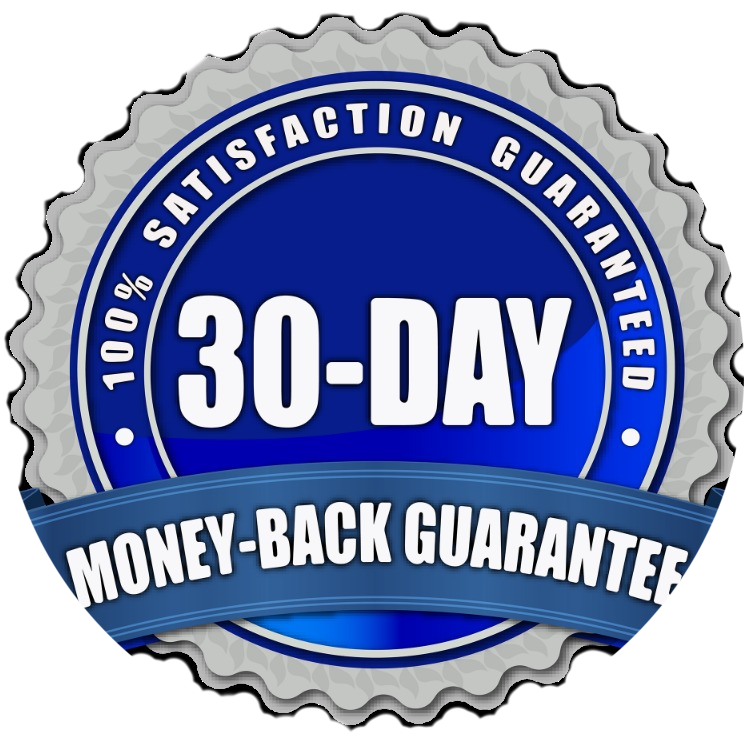 100% Money Back Guarantee!
Try the program risk free, there is a 30 Day Action Based Money-Back Guarantee, as long as you do the homework and show that you made an effort, we will refund your money 100% if you are not happy with the program within 30 days of purchase.
Frequently Asked Questions
What value am I going to get out of this course?
LITERALLY Step-By-Step guidance through the ins, outs, and all my BLUEPRINTS on how to take your Social Media Marketing Agency to 6 figures in just short 90 days by targeting high ticket franchise dealerships that are willing to pay $20,000+ per month. You will learn everything from Finding and Closing Car Dealerships in your City and Nationwide, Delivering REAL Results them and Scaling their Business! You'll also get access to our private mastermind where you can get THE BEST answer to any challenge you come across.
Does It Actually Work?
It Does if You'll Execute on it. The students who implement what I teach have started seeing results within just a few weeks. I can give you all the content I want, but if you are not going to take action on it, don't bother getting in the course.
How do I know the student testimonials are real?
You can find and contact anyone who created a testimonial and have a conversation with them if you think they are faked or paid off. I don't tell or ask anyone to say anything besides to tell their story and share their honest results so I have nothing to hide!
How long do I have access to the course?
How does lifetime access sound? After enrolling, you have unlimited access to this course for as long as you like - across any and all devices you own.
What if I am unhappy with the course?
Try the program risk free, there is a 30 Day Action Based Money-Back Guarantee, as long as you do the homework and show that you made an effort, we will refund your money 100% if you are not happy with the program within 30 days of purchase. For detailed refund policy view our terms & conditions page.
Will this work outside the United States?
Yes, I have seen people have success in this business in every country across the globe. Even if you feel local businesses in your area can't afford this type of service, you can still obtain clients in other countries using the methods I go over in the course since this is all done online.
How long does it take to finish the course?
In total, Approximately 30+ Hours. This is a completely self-paced online course - you decide when you start and when you finish. Finish it in 2 days or spread it across a Month's Time.
Can I do this part time? (In school or if I have a job)
Yes, That is actually how I and many other students have started. You can spend off-time gaining clients until you are making a sustainable enough income to live off of.
How much time do I need to take for managing clients?
Car Dealership Domination 2.0 teaches you how to choose the right clients that will not consistently bug you, make your life hard, or annoy you. As long as you are bringing them leads and sales they will be happy and should not be taking your time. I teach how to pick the clients that don't take a lot of time, and also how to automate your ads and out source 90% of the work. Once you have an ad converting, the ad requires maybe 2 hours per month of attention
What if I don't have an email list? And what if I don't have a website?
The good news is you don't need an email list or website to start running Facebook Ads for yourself or others. You will need landing page software such as Click Funnels, but they have a two week free trial and I show you how to get a client right away. You don't need an email list, and neither does your client if you're running an agency. You could begin building your list with the techniques I teach in the course, but if you're running ads for a local businesses, it's not required. You also don't need a website for your agency. You can easily throw up a one page professional bio in Click Funnels, but most of my students don't have a need for it.
I am pretty good at Facebook ads, will I learn anything new?
If you have already taken another Facebook ad courses, or run ads yourself, it's highly likely that you are familiar with things like. Lead magnets, targeting, landing pages, etc. The course really focuses on generating sales for this specific type of client, you will learn all my secret strategies with facebook ads that sell hundreds of cars for our clients. I've spent over a million dollars on facebook ads and I guarantee you the tactics you'll learn you've never seen before.
Is there a payment plan to help split the payments?
Yes, the CDD 2.0 program can be purchased either with one payment of $5400 or three payments of $2000. If you choose to pay $5400 one time, you'll save an additional six hundred dollars. Please remember that landing a single client more than pays for this program. And that client will pay you each and every month, not just the first month. The program, community, and support you receive are identical whether you choose the payment plan or the one-time payment. Nothing changes other than the payment term. Please email our support team to set up a payment plan option. Email:
[email protected]
**IMPORTANT DISCLAIMER**
All Earnings and income representations are aspirational statements only of your earnings potential. The success of Alex Lytvynchuk, alexlytvynchuk.com, and Global Business Marketing, LLC and their advertisers/sponsors/students (collectively, "Car Dealership Domination) testimonials and other examples used are exceptional, non-typical results and are not intended to be and are not a guarantee that you or others will achieve the same results. Individual results will always vary and yours will depend entirely on your individual capacity, work ethic, business skills and experience, level of motivation, diligence in applying the Alex Lytvynchuk Programs, the economy, the normal and unforeseen risks of doing business, and other factor. The Alex Lytvynchuk Programs, are not responsible for your actions. You are solely responsible for your own moves and decisions and the evaluation and use of our products and services should be based on your own due diligence. You agree that the Alex Lytvynchuk Programs are not liable to you in any way for your results in using our products and services. See our Terms of Service for our full disclaimer of liability and other restrictions.
By clicking submit, you acknowledge that you are the authorized user of the credit card listed above and grant Global Business Marketing, LLC permission to charge your credit card for the selected products and services, and agree to pay in accordance with the cardholder agreement and Terms of Service.
Can't Afford it Right This Second? Apply and Pay with Paypal Credit Now and get 6 Months of No Interest!
This is just a little hack I researched I DO NOT get an affiliate commission benefit out of you using paypal credit.
Apply and Use at your own risk. I am not responsible for any unexpected interest, charges, or problems you incur on yourself by using this service. I am not a financial adviser and I am simply recommending this product to you as a friend. I do not recommend going into unnecessary debt. You are responsible for doing your own research on this product and using it responsibly.
Any UNAUTHORIZED use of this page content, video, pictures or audio in any form or in a forum now or in the future is NOT permissible. Any act to promote or gain profit in any manner (e.g. either monetarily or socially) from the use of Car Dealership Domination 2.0 program, videos, pictures or audio in any form is a violation of copyright and subject to legal action. BY READING THIS: You acknowledge and agree that you shall not post, upload, publish, transmit or make available in any way content of this page including images, text and video. This is intended as, and presented as a one time, live, one view presentation only. Penalties of Copyright Infringement: By reproducing, republishing, pirating or redistributing the Car Dealership Domination 2.0 program without permission, you owe $25,000 in fees for violating and infringing the rights of the copyright holder under the Copyright Act. The copyright holder will sue you for a compensation cost of $25,000 or ONE YEAR JAIL SENTENCE.